Bcom Financial Management Notes
Bcom Financial Management Notes:- In this post we have notes of all Chapters of B.com 3rd Year Financial Management. In this post all the notes of all the chapters have been kept in a list so that you can easily get your topics. This post with all your friends. Share and share this post in all your groups as well, if you like the post, then comment and all the notes related to this post are available on this website.
Read Also:- In this post, you will get the notes of B.com 3rd year All Chapter Notes, by reading this post you can score well in the exam, hope that this post has helped you with this post to all your friends and all groups right now I must share it so that every student can read this post and it can also be helped in this post.
Note:- MCQ Financial Management
01. Financial Management An Introduction Bcom Notes
02. Financial Planning Bcom Notes
03. Capitalisation Bcom Notes
04. Capital Structure Bcom Notes
05. Theories of Capital Structure Bcom Notes
06. Leverage Bcom Notes
07. Dividend Policy Bcom Notes
08. Management of Working Capital Bcom Notes
09. Management of Cash Bcom Notes
10. Management of Receivables Bcom Notes
11. Inventory Management Bcom Notes
12. Financial Statements Bcom Notes
13. Ratio Analysis Bcom Notes
14. Funds Flow Statement Bcom Notes
15. Cash Flow Statement Bcom Notes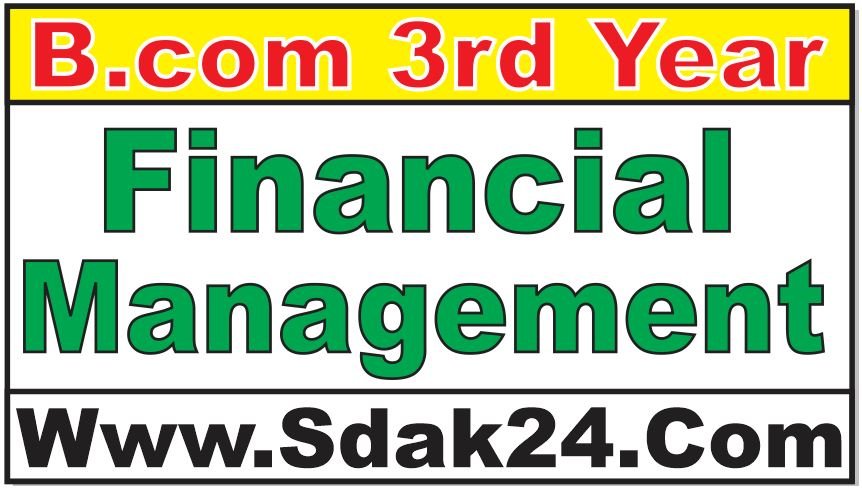 ---