Unit 5 Dividend Decisions Notes
Unit 5 Dividend Decisions Notes:- In this post, we want to tell you that, mcom 1st year Divided decisions: issues in dividend decisions; Walter's valuation model, Gordon's growth model, capital asset pricing model, Modigliani and miler theory, cash and stock dividends, dividend policy and determinates of dividend. Dividend Decisions Mcom Notes
Covered Syllabus: –
Dividend Decisions: Issues in Dividend Decisions; Walter's Valuation Model, Gordon's Growth Model, Capital Asset Pricing Model, Modigliani and Miller Theory, Cash and Stock Dividends, Dividend Policy and Determinants of Divided.
PDF Downloading Link is Given Below.
PDF Link: – Click Here
आकिंक प्रश्नोत्तर Numerical Questions
Capital Budgeting Decisions Numerical Question.
Note:- Click here to View.
Dividend Decisions Mcom Notes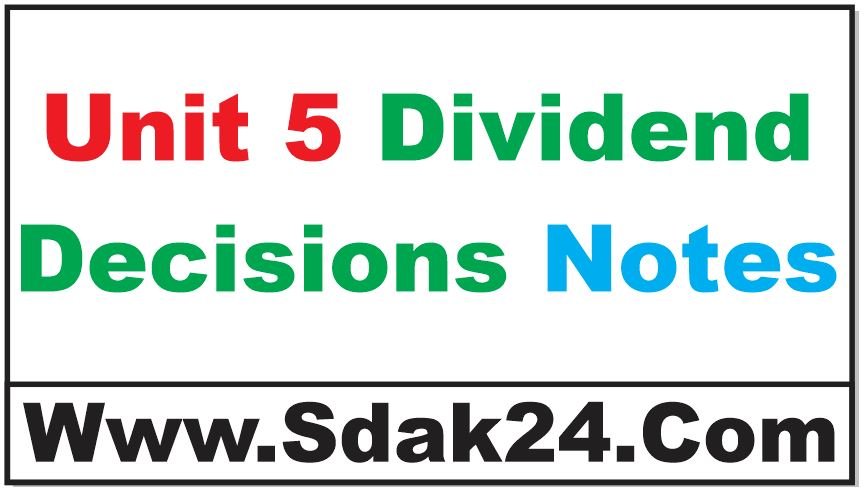 Related Post:- 
Unit 1 Introduction Financial Management Mcom Notes
Unit 2 Capital Budgeting Decisions Mcom Notes
Unit 3 Cost of Capital and Financing Decisions Mcom Notes
Unit 4 Working Capital Decisions: Mcom Notes
---