Unit 5 Taxation of International Transactions Mcom Notes
Unit 5 Taxation of International Transactions Mcom Notes:- Unit-V in this post, we want to tell you that, mcom 1st year Taxation of international transactions and non-residents under the Income Tax Act, 1961: Specific provisions relating to non-residents: double taxation relief transfer pricing and Advance rulings. Taxation of International Transactions
Covered Syllabus: –
Taxation of international transactions and non-residents under the income tax act,1961: Specific provisions relating to non-residents: double taxation relief: transfer pricing and advance rulings.
PDF Downloading Link is Given Below.
PDF Link: – Click Here
आकिंक प्रश्नोत्तर Numerical Questions
Taxation of International Transactions Numerical Question.
Note:- Click here to View.
Taxation of International Transactions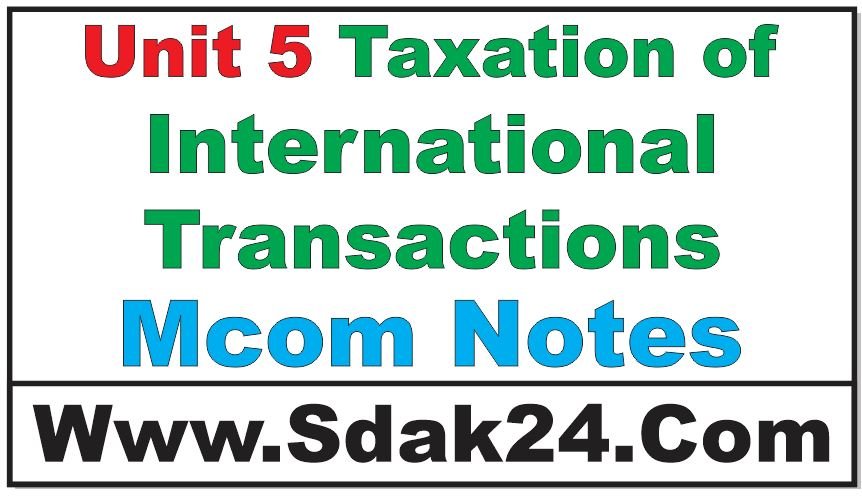 Related Post:-
Unit 1 Income Tax Act 1961 Mcom Notes
Unit 2 Tax Management Mcom Notes
Unit 3 Tax Planning Mcom Notes
Unit 4 Return of Income Mcom Notes
---