Unit 2 Tax Management Mcom Notes
Unit 2 Tax Management Mcom Notes:- in this post, we want to tell you that, mcom 1st year Unit-Il Introduction to tax management concept of tax planning, tax avoidance and tax evasion. Tax planning for new business-tax planning with reference to location, nature and form of organization of new business. Tax Management Mcom Notes
Covered Syllabus: –
Introduction to Tax Management: Concept of Tax Planning, Tax Avoidance and Tax Evasion. Tax Planning for new Business – Tax Planning with reference to location, nature and form of organization of new business.
PDF Downloading Link is Given Below.
PDF Link: – Click Here
आकिंक प्रश्नोत्तर Numerical Questions
Tax Management Numerical Question.
Note:- Click here to View.
Tax Management Mcom Notes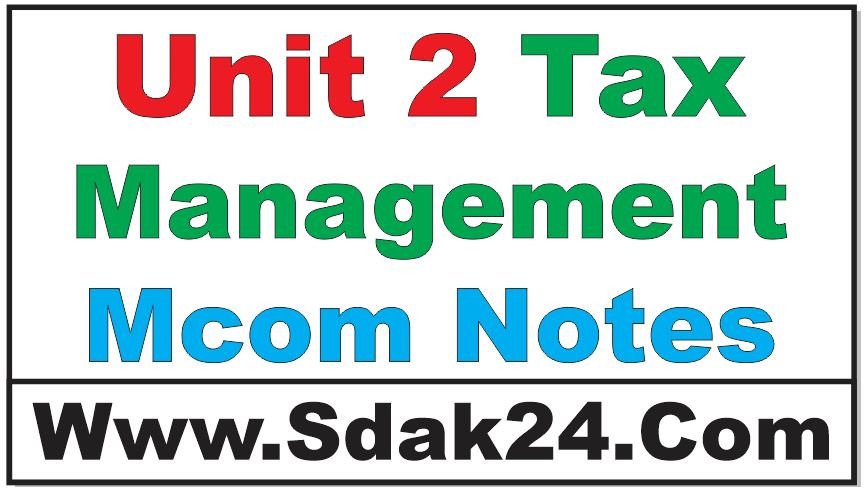 Related Post:-
Unit 1 Income Tax Act 1961 Mcom Notes
Unit 3 Tax Planning Mcom Notes
Unit 4 Return of Income Mcom Notes
Unit 5 Taxation of International Transactions Mcom Notes
---