MCQ of Production and cost Managerial Economics
MCQ of Production and cost Managerial Economics:- In this post, we have provided MCQs (Multiple Choice Questions) for MCom 2nd Year Managerial Economics for you, each MCQ has their answers below so that it is very easy for you to read it. Do share this post with your friends. 100 questions are available in this post. MCQ Production and cost
Covered Syllabus: –
Production and cost Managerial Economics Mcom Notes: Production – Law of variable proportion. Return to scale. Production function, producer's Equilibrium, Isocost.
Cost Function: Classification of costs, Short run cost functions, Relationship between return to scale and return to scale and return to a factor, long run cost functions.
PDF Downloading Link is Given Below.
PDF Link: – Click Here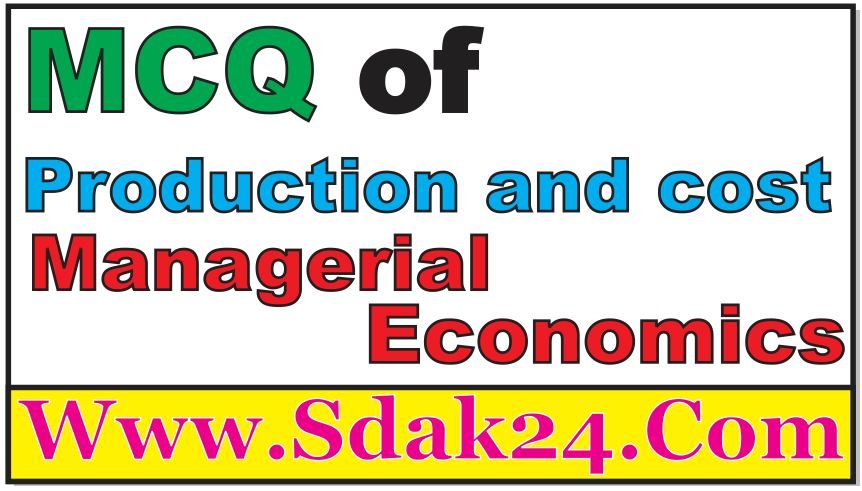 ---