Syllabus Bcom 1st 2nd 3rd Year all Semester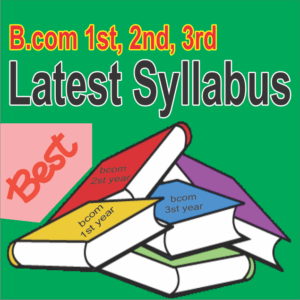 Syllabus Bcom 1st 2nd 3rd Year all Semester :- Hello dear friend to day we have publish bcom latest syllabus of all year of chaudhary charan singh university of meerut. it syllabus if the most important for the bcom's student. because it is the latest syllabus . and question paper is declare in syllabus according so please read and prepare your exam and get the highest marks in your exam. you can download all syllabus in pdf formate in single click. its syllabus is the very easy bases. and you can find in this article bcom notes links and video leacture. of hindi and english both languages. thanks for read this article. best of luck by owner.
---
Syllabus of B.com All Year
Auditing syllabus
Business Communication
Business Economics
Business Environment
Business Economic
Business Regulatory Framework
Business Statistics
Company Law




Corporate Law
Corporate Accounting
Cost Accounting
E-Commerce
Economics Laws
Essential of E-Commerce
Financial Accounting
Financial Management
Fundamental of Insurance
Fundamental of entrepreneur
Human Resource Management
Income Tax




Indian Banking System
Industrial Relation
International Marketing
Internet and word wide web
Management Accounting
Money and Financial System
Principle of Business Management
Principle of marketing
Public Finance
---
Know how to download Bcom all Year question paper.
---
download bsc syllabus click here
Follow Us on Social Platforms to get Updated : twiter, facebook, Google Plus