B.com 1st year

Business Communication

previous Year Question paper 2018-2019
In this post you can find the b.com 1st year business communication last 7 year Question paper in hindi and english boths language. it Question paper is unsold paper of b.com .
iii



get video lectures:-
B.COM 1st YEAR QUESTION PAPER OF 2010-2017.
BUSINESS COMMUNICATION EXAM 2017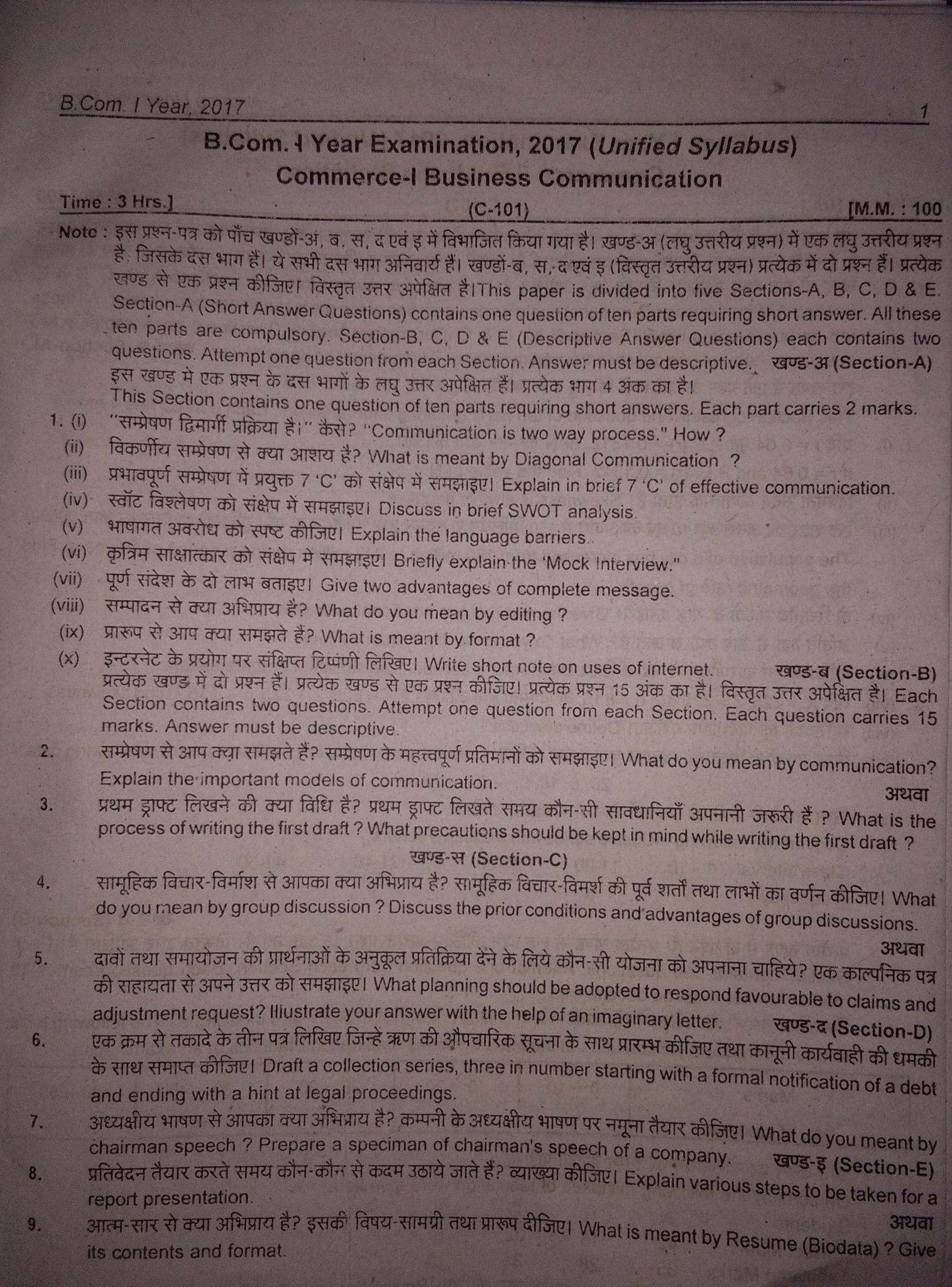 ttt




BUSINESS COMMUNICATION EXAM 2016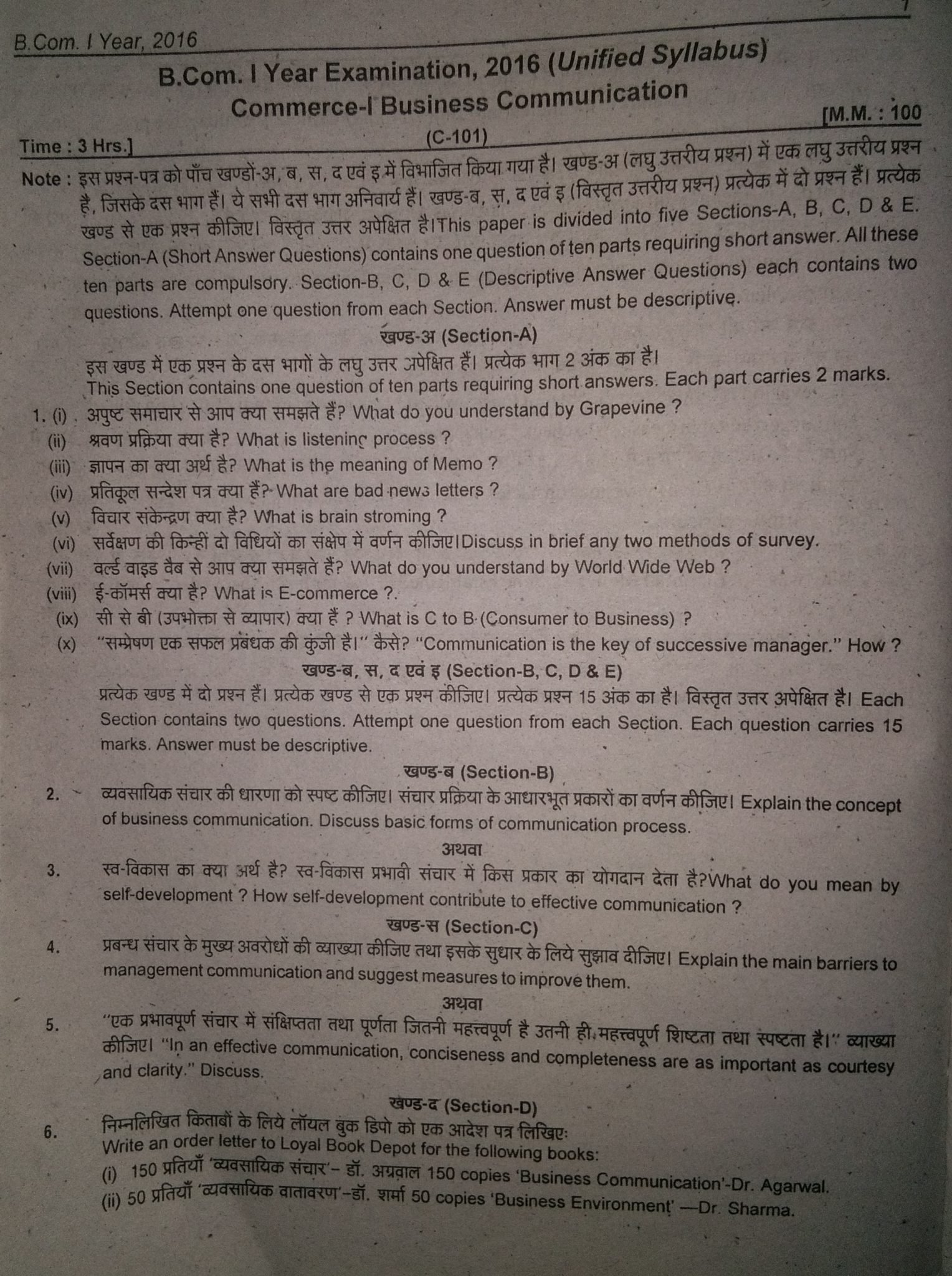 BUSINESS COMMUNICATION EXAM 2015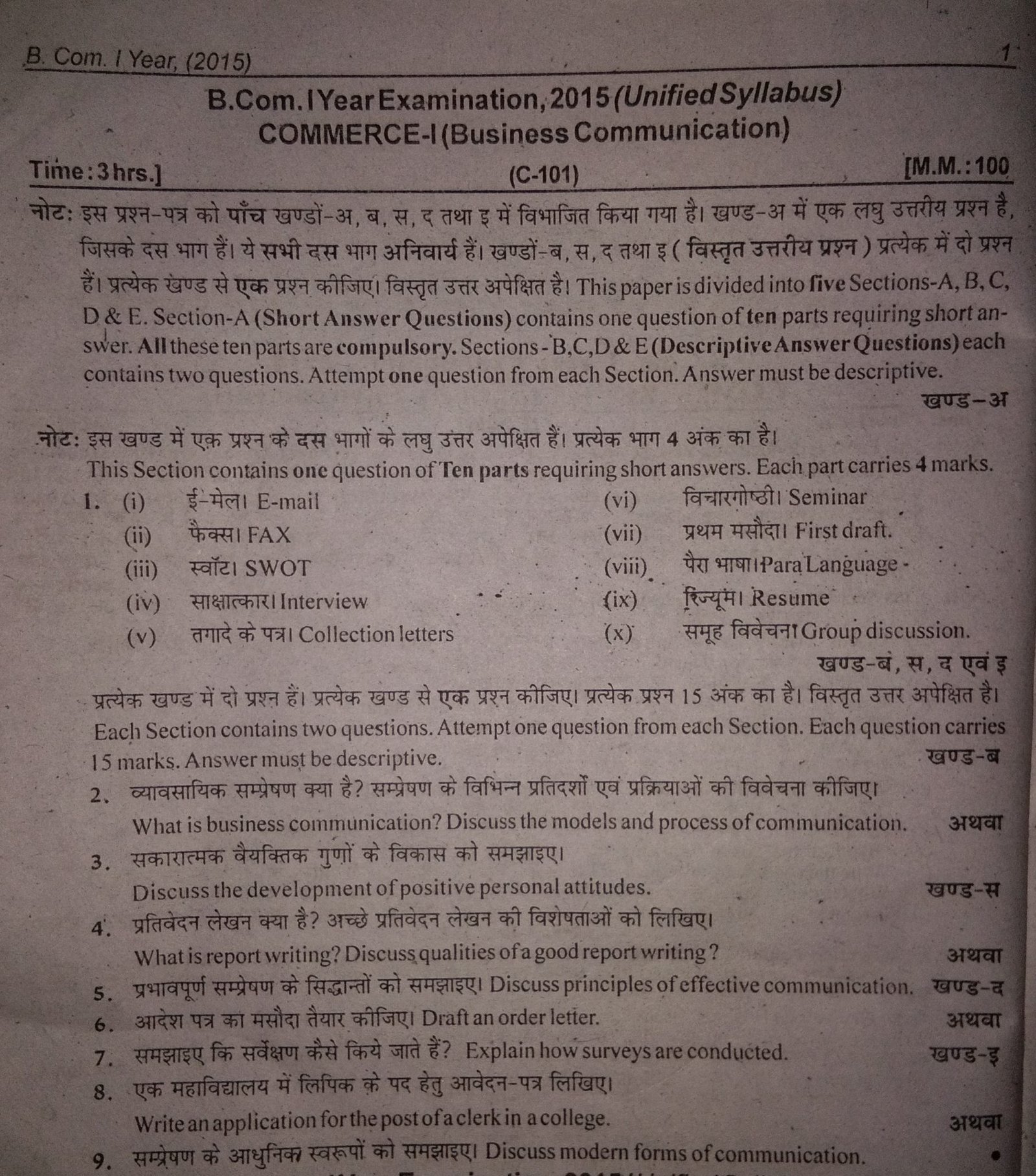 BUSINESS COMMUNICATION EXAM 2014




BUSINESS COMMUNICATION EXAM 2013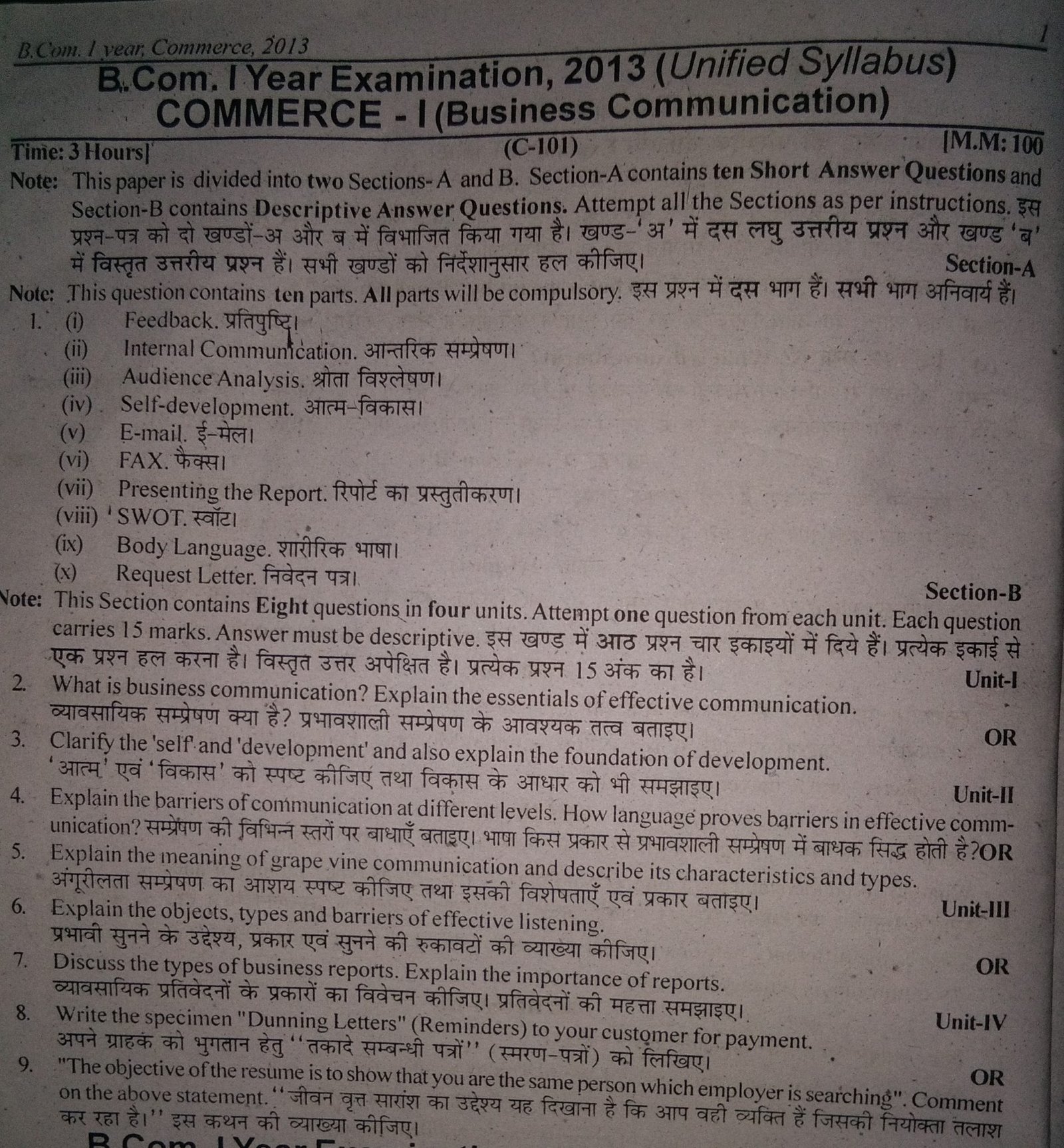 BUSINESS COMMUNICATION EXAM 2012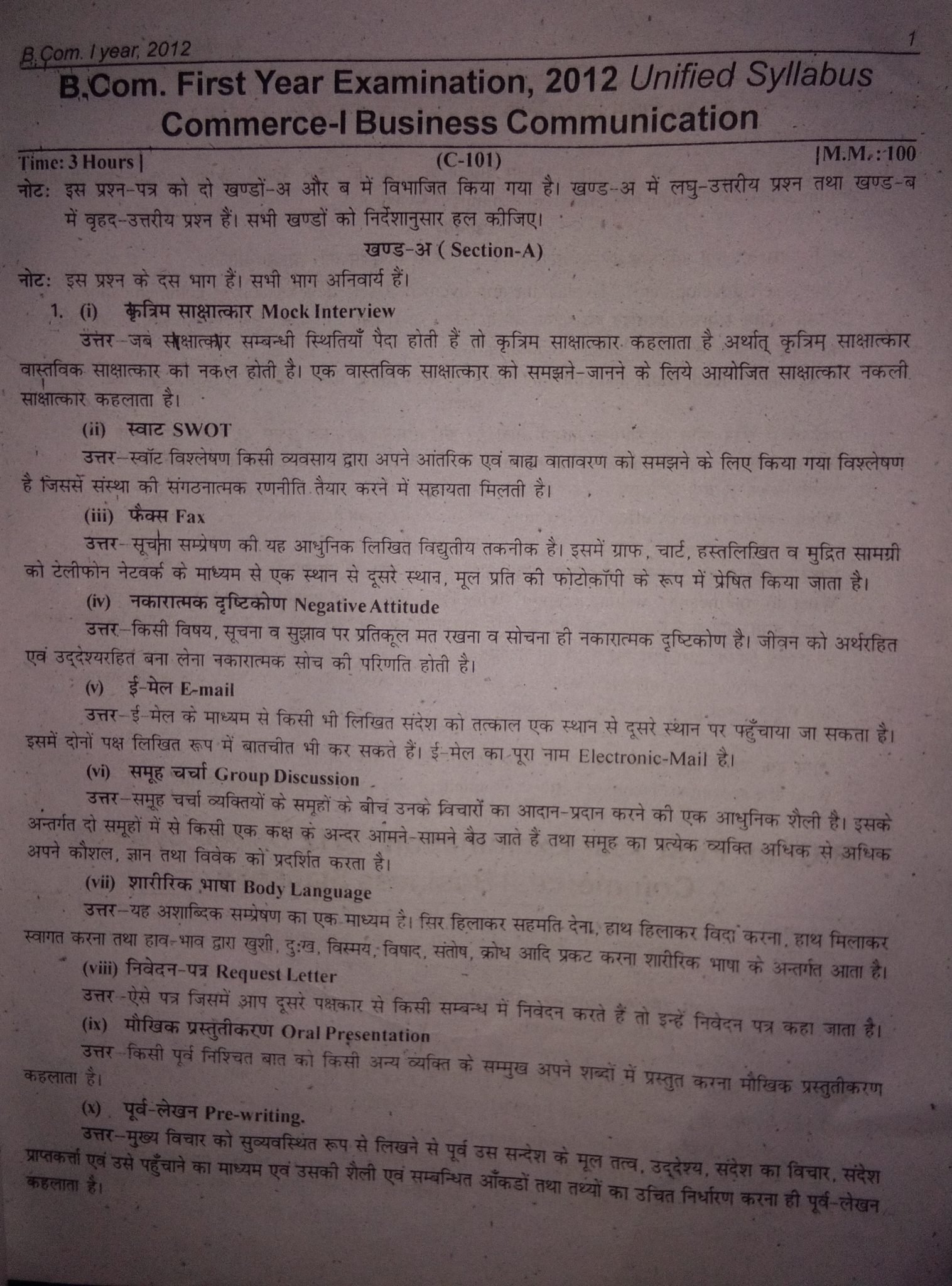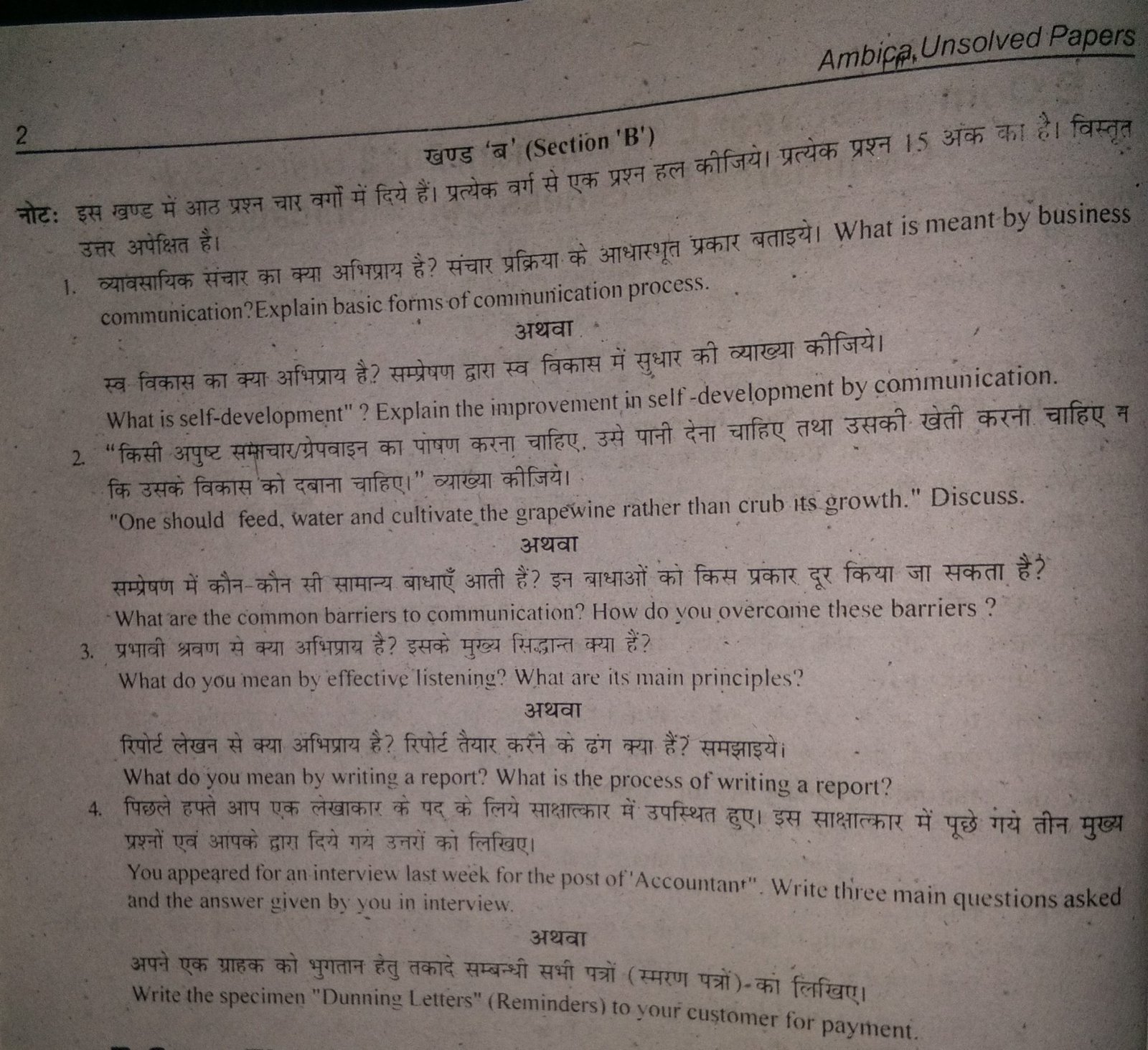 BUSINESS COMMUNICATION EXAM 2011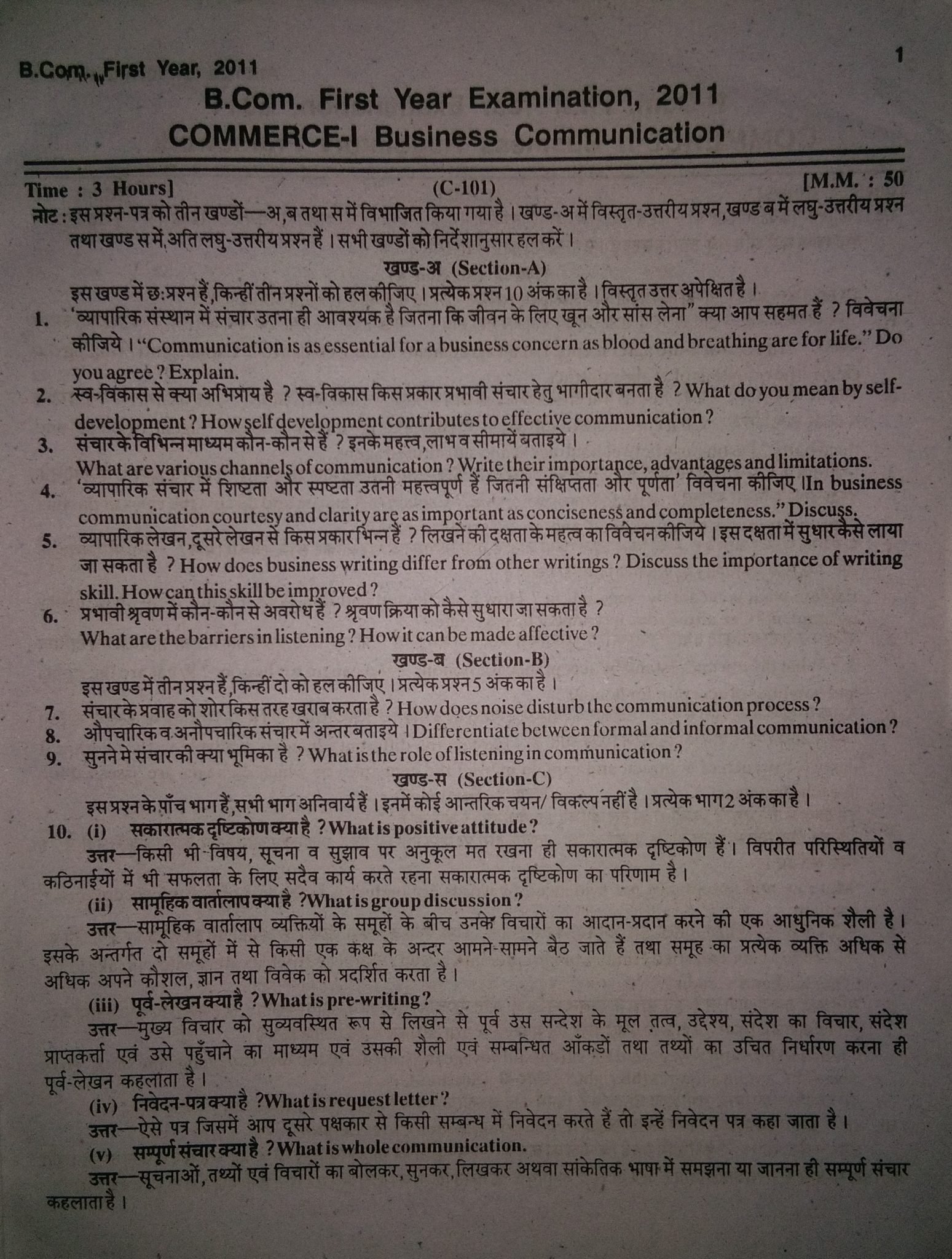 BUSINESS COMMUNICATION EXAM 2010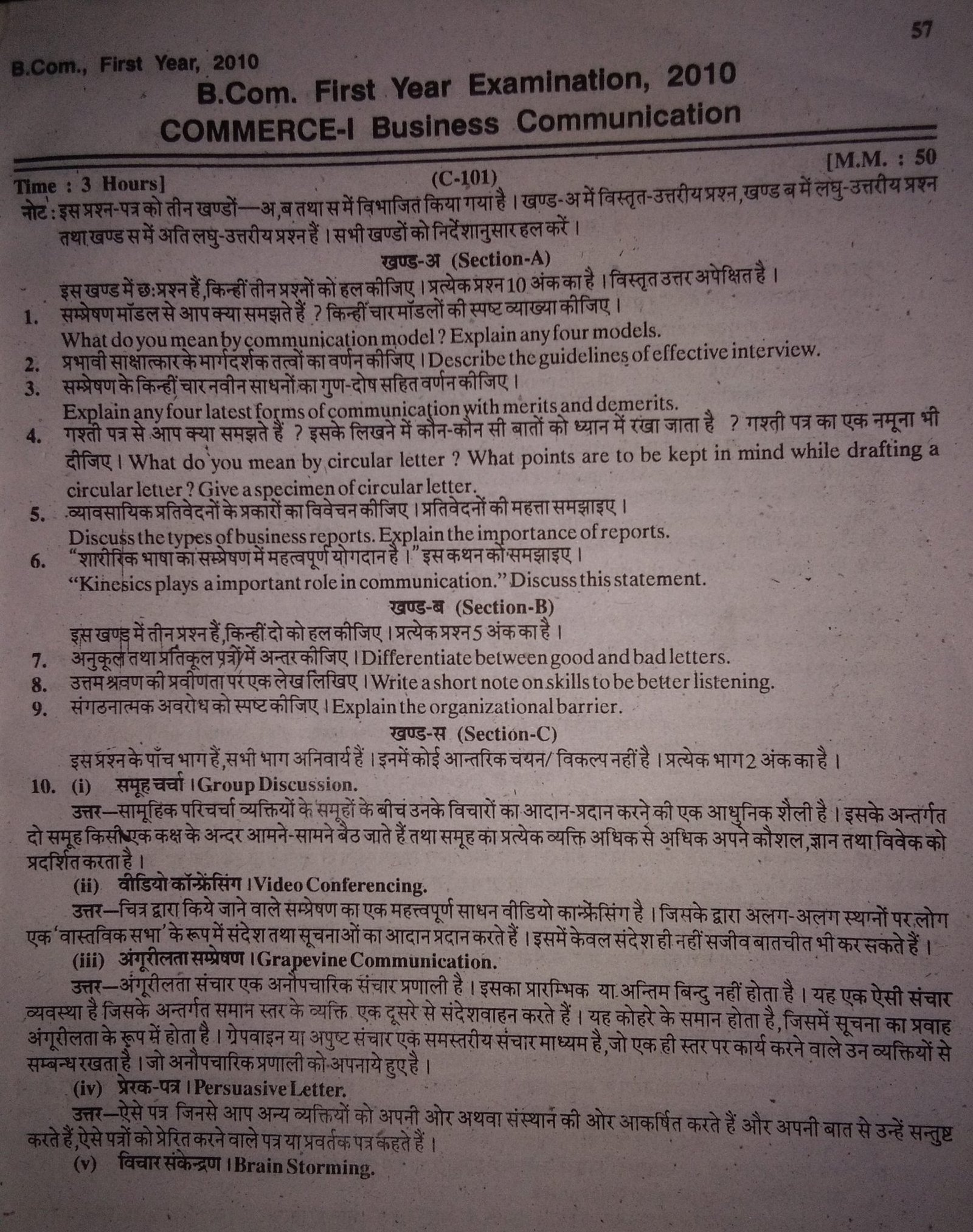 RELATED POST
B.com Topic Wise Study Material Sample Model Question Answer Papers All Syllabus refresher All Notes In Hindi
Follow Us on Social Platforms to get Updated : twiter,  facebook, Google Plus